Our History
Lithia Body and Paint of Bend is proud to be part of Lithia Motors, Inc. which includes several auto body shops and dealerships nationwide. Since its beginning, Lithia Body and Paint of Bend has been serving the Deschutes County community with superior collision repairs and knowledgeable customer service. We are family-minded, community-focused and our goal is to treat our customers with attention and respect to exceed our customers' needs and expectations. The same quality and expertise that the DeBoer family founded the business on are the same elements we strive to provide for our customers today.
Serving Bend, Sisters, La Pine, Redmond, Prineville, Tumalo, and surrounding areas.
Our Service
As part of the Lithia Motors group, Lithia Body and Paint of Bend provides complete collision repairs to our Deschutes County customers. Not only do we care about cars, but we care about our customers!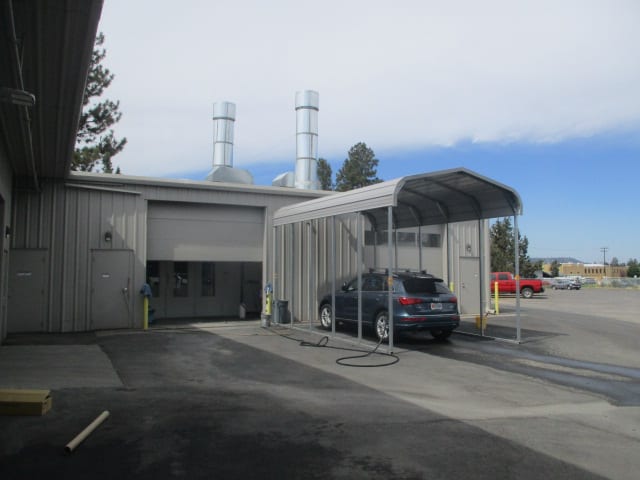 FAQ's
What does the repair process entail?
optimaadmin
2021-10-27T10:07:50+00:00
There are 10 steps included in our repair process at Lithia Body and Paint of Bend. Below is an abbreviated version of the repair process:
Step 1. Evaluate vehicle, identify repair needs, prepare estimate, and contact insurance company to file claim if needed.
Step 2. Confirm insurance coverage, review payment policy, schedule repairs, present repair order for your confirmation, and submit our estimate to your insurance company for approval if needed.
Step 3. Obtain repair parts
Step 4. Begin Auto Body Repairs
We start disassembling the damaged parts. If we find additional damage, we will notify you and provide a written supplement.
Step 5. All damaged parts are replaced or repaired. Vehicle inspection will follow.
Step 6. We prepare your vehicle for painting. Cleaning, Sanding, Priming, Sealing, and Masking are a part of this step.
Step 7. New paint is mixed with your vehicles existing color. We then apply multiple coats to the repaired area of your vehicle and follow up with clear coats that add gloss and protection to your vehicle.
Step 8. We assemble the final parts, and we carefully inspect your car to ensure your vehicle's repairs meet our high standards. Your vehicle is also cleaned.
Step 9: We contact you to give you an update on the repairs for your car after they are completed, and we schedule a time for you to pick up your car.
Step 10: In the final step, we meet with you to discuss the repairs and finalize paperwork and payment. We ensure all your questions are answered.
Call Us Today
We are here to get you and your car, truck or SUV safely back on the road!